I'm still in Oban and can't thank Roger and Lyndsay enough for their hospitality. In a way I'm glad I took the rest day in Oban, even though its turned into 4 days. Otherwise I'd have been sick in a tent on Mull and probably in a very bad way. I'm eating again, which is great but my kidneys feel like they've been pummelled by Mike Tyson.
The weather is quite blowy and wet, in fact I'd go as far as to say between that and the timing of the use-able tides I'm going to have to be very careful about Ardnamurchan. I hope to head of up the Sound of Mull tomorrow, providing the weather eases enough to cross the Firth of Lorn.
Positives are, I am still ahead of my original schedule, so while I recuperate here is a selection of photos from week one of the West Coast Kayak Challenge.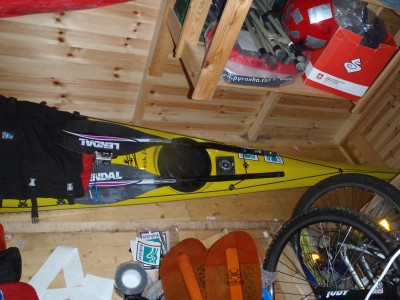 Final preparations in the mother of all sheds.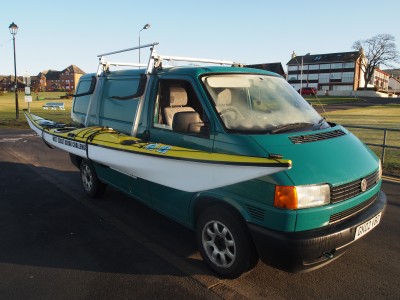 Offloading from the van for launch.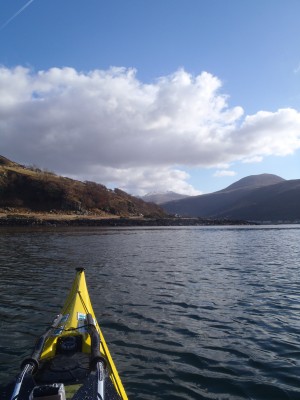 Passing Lochranza's snow capped hinterland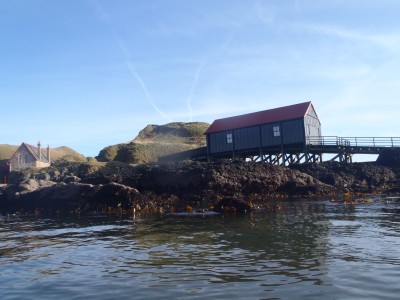 The camp on Days 2 and 3 at Dunaverty, Southend, Kintyre.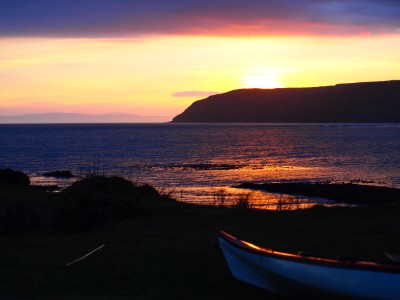 A beautiful sunset over the Mull of Kintyre at the end of Day 2.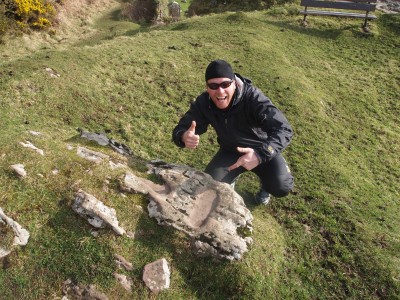 Day 3, Calum wasn't excited by St Columba's footprint at all.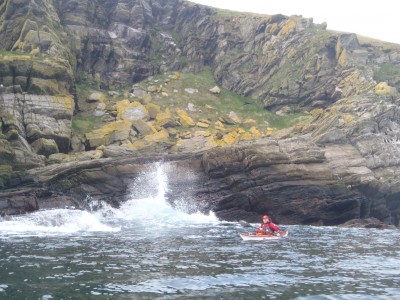 Splashing around on Cara near the end of Day 4.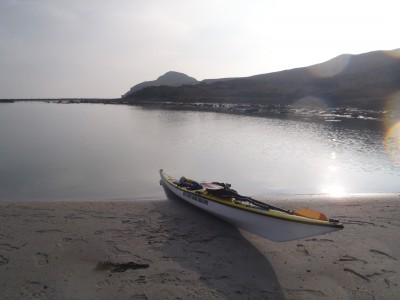 A wee rest on Cara before heading to Gigha to camp.