I can barely speak tonight, my voice has gone hoarse from talking too much to the kind folk that were good enough to take an interest in my wee project. I'm very flattered at the overwhelming response to the West Coast Kayak Challenge.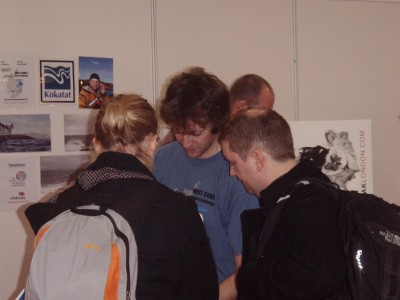 There's been a fair mix of people showing an interest from paddlers and other outdoor enthusiasts through to those who just happened to be there of all ages and walks of life.
There was one individual that I got talking to that had been fighting his own fight and so far winning (an awesome 4 years in remission). He made me feel that what I was doing was worthwhile and the odd thing was he really reminded me of Andy. I nearly had a moment when he left.
After the long day of bantering with people about routes, good kit, weather and how class Scottish kayaking can be – I'm beat. I need sleep and to let my voice recover, its late and tomorrow I hope will be just as good.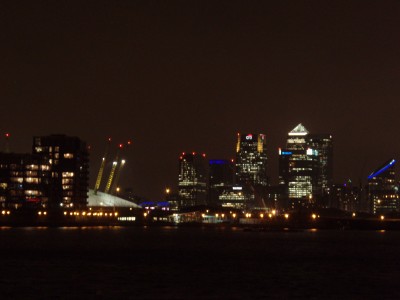 Here's a wee peek at the docklands skyline as we left Excel tonight to head home. Its not somewhere I thought the challenge would take me, but its definitely been worthwhile.
Thanks to Think360 and London Kayaks for letting me part of their stands and to Joel from the Overboard stand for giving me a cracking quality 12L drybag to keep my mini laptop dry on the expedition. People can be really amazing.
Good night my friends, sleep well.