It's been a long time since the big paddle but it still feels fresh in my mind. If anyone is interested in hearing me drone on about the hardships of a month in a boat with very little interruption, then come along to the Scottish Canoe Association's annual show at the Bells Sport Centre in Perth on the 23rd October.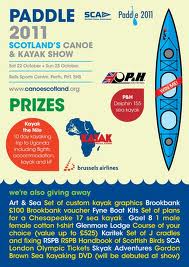 The crux of this posting is that following the show the charity account at http://www.charitygiving.co.uk/westcoastpaddle will be wound up.
Its now six months since the West Coast Kayak Challenge was completed and I feel it is an appropriate farewell for it, to do one last talk in the vain hope of a few more donations.
If you'd like to come along and listen then please just bear a thought for the journey's purpose. I hope to see you in Perth.
Bruce